Founder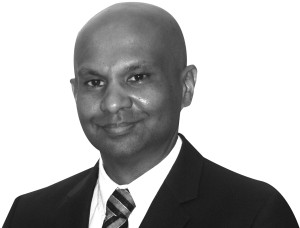 N Gunananthan,  Founder and Group CEO
Guna, as he prefers to be called, has a MSc in Electrical Engineering from Yale, an MBA from Bowling Green State University, a BSc in Physics, Mathematics, Computer Science and Non-Western Studies from Mount Union College and is a Certified Financial Planner (CFPTM).
He brings to the team 25 years of entrepreneurial, management, business development and IT experience.Guna does endurance sports and is a 3 time Ironman.  He is the author of "Secret to Ultimate Wealth" and "A Fatman's Journey to Becoming an Ironman".
A search on Google using the following search words:  Gunananthan, Gunanathan (note the occasional misspell of his name) will provide newspaper article listings and write ups.